Музичний сд диск ШЕДЕВРЫ МИРОВОЙ ИНСТРУМЕНТАЛЬНОЙ МУЗЫКИ (2009) (audio cd)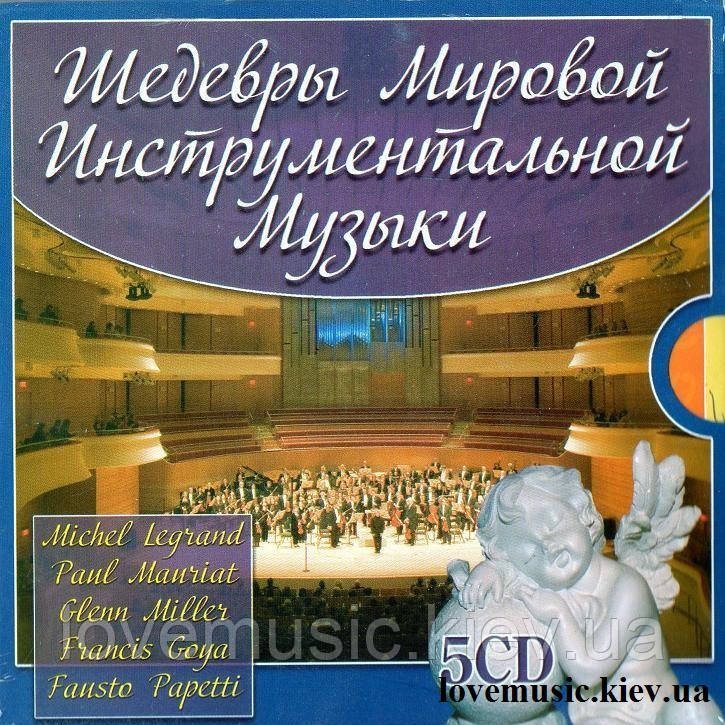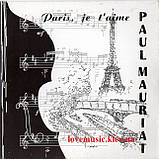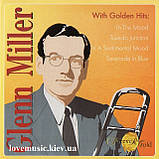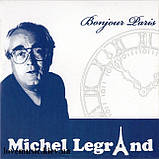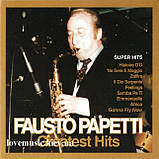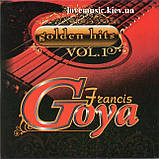 Условия оплаты и доставки
График работы
Адрес и контакты
возврат товара в течение 14 дней по договоренности
Описание
ШЕДЕВРЫ МИРОВОЙ ИНСТРУМЕНТАЛЬНОЙ МУЗЫКИ (2009)
Комплект из 5–ти дисков:
PAUL MAURIAT — «Paris, je t'aime»
01. Sous Le Ciel de Paris – Padam, Padam (Huberd Giraud, Norbert Glanzberg)
02. La Vie En Rose (Louiguy, Edit Piaf)
03. C'est Si Bon (Henri Betti)
04. I Love Paris – Paname (Cole Porter, Leo Ferre)
05. Avril a Paris (Vernon Duke)
06. Domino – Le Gamin de Paris (Louis Ferrari, Mick Micheyl, Adrien Mares)
07. Mademoiselle de Paris (Paul Durand)
08. Paris Canaille – J'aime Paris Au Mois de Mai (Leo Ferre, Charles Aznavour)
09. A Paris – Pigalle (Francis Lemarque, Georges Ulmer)
10. Les Feuilles Mortes (Prevert and Kosmi)
11. En Avril a Paris – L'ame Des Poetes (Charles Trenet)
12. Symphonie (Alex Alstone)
13. Sous Les Ponts de Paris (Vincent Scotto)
14. Coin de Rue – La Romance de Paris (Charles Trenet)
15. Mesnilmontant – Paris Je T'aime (Charles Trenet, Schertzinger)
16. La Goualante Du Pauvre Jean (Marguerite Monnot)
GLENN MILLER — «With golden hits»
01. In the mood (Rozal, Garland)
02. April in Paris (Harburg, Duke)
03. Hallelujah (Youmans, Robin, Grey)
04. Anvil Chorus (DP)
05. In a sentimental mood (Ellington. Mills, Kurtz)
06. Chatanooga choo choo (Gordon, Warren)
07. Tuxedo junction (Dash, Johnson, Hawkins, Feyne)
08. Serenade in blue (Gordon, Warren)
09. Stardust (Carmichael, Parish)
10. Little brown jug (B. Finnigan)
11. Bugle call rag (Schoebel, Meyers, Petris)
12. Adios (Madriquera, Woods)
13. Farewell blues (Schoebel, Mores, Rappolo)
14. Johnson rag (Kleinkauf, Lowrence, Hail)
15. Lover (Rodgers, Hart)
16. Baby me (P. D.)
17. Seven O five (P. D.)
MICHEL LEGRAND — «Bonjour Paris»
01. Bonjour Paris (Josef Kosma)
02. La goualante du pauvre Jean (Marguerite Monnot, R. Rouxand)
03. J'ai deux amours (Vincent Scotto, Geo Koger, Henri Varna)
04. L'hymne a amour (Edit Piaf, Marguerite Monnot)
05. A Paris dans chaque faubourg (Maurice Jaubert)
06. Les lavandieres du Portugal (Andre Pop)
07. French–Cancan (La vie parisienne) (Jacques Offenbach)
08. Avoir un bon copain (W. Heymann, Jean Boyer)
09. Sous les toits de Paris (Raoul Moretti)
10. Demons etmerveilles (Maurice Tririet, Jacques Prevert)
11. Valse des orgueilleux (Paul Misraki)
12. Au bois de mon coeur (Georges Brassens)
13. 11 peut neiger (Wai–Berg)
14. Qu'avez–vous fait de mon amant (H. Warren, M. Duhamel)
15. Lamer (Charles Trenet)
16. C'est a Hambourg (M. Monnot, C. Delecluse, M. Senlis)
17. Mon homme (Maurice Yvain, Albert Willemetz)
18. ParlezHnoi d'amour (Jean Lenon)
19. Le guinche (Leo Ferre)
20. Bonjour Paris (Josef Kosma)
FAUSTO PAPETTI — «Greatest hits»
01. Histoire D'O (P. Bachelet)
02. Calling You (Bob Telson)
03. 'Na Sera E Maggio (Cloffi, Pisano)
04. Stop (Marco Papetti)
05. Zaffiro (Marco Papetti)
06. Malafemmena (A. De Curtis)
07. Tristezza (A. Tiesta, H. Lobo, Niltinho)
08. Malizia (Mignacci, Bongusto)
09. Bahamas Lovers (Marco Papetti)
10. Il Dio Serpente (A. Martelli)
11. Count Down (Marco Papetti)
12. Your Eyes (Jordan, Cosma)
13. Moon Flower (T. Coster)
14. Gonna Fly Now (B. Conti)
15. Fellings (M. Albert)
16. Mare Incatato (F. Metis, R. Star Vers ft. A. Locatelli, A. Curci)
17. Stardust (M. Parish, H. Carmichael)
18. Arema 'E Core (S. D'esposito, D. Titomaglio)
19. Samba Pa Ti (C. Santana)
20. Africa (B. Pallivicini, Ward, Cutugno, Losito)
21. Emmanuelle (P. Limiti, F. Piccarredda, Bachelet, H. Ro)

FRANCIS GOYA — «Golden hits vol. 1»
01. I Do It for You (Everything I Do) (Adams, Lange, Kamen)
02. Melodia (Weyes)
03. Sacrifice (E. John)
04. Be (Diamond)
05. Cry for Help (Fisher, Ashtley)
06. Send Me An Angel (Schenker)
07. Natacha (Weyes)
08. Sound of Silence (Simon)
09. Promise Me (Craven)
10. Hello Again (Diamond)
11. Secret Love (Stern)
12. Winds of Time (Benatar, Stern)
13. Bridge Over Troubled Water (Simon)
14. Sorry Seems to Be the Hardest (E. John, B. Taupin)
15. Love On the Rock (Diamond)
Посмотреть все товары магазина — нажмите «CD» (после названия диска).

Характеристики
Основные
Производитель

Астра
Страна производитель
Украина
Тип
Музыка
Носитель информации
CD
Язык издания
Английский
Состояние
Новое
Информация для заказа
Цена: 400

грн.

Способ упаковки: digipak, mini vynil